Well that was a lot of meh.
Couldn't make the Crows Landing events in CA this year so I hauled the Z out to Nebraska for 4 days of racing – ProSolo followed by a National Tour – they call Spring Nationals.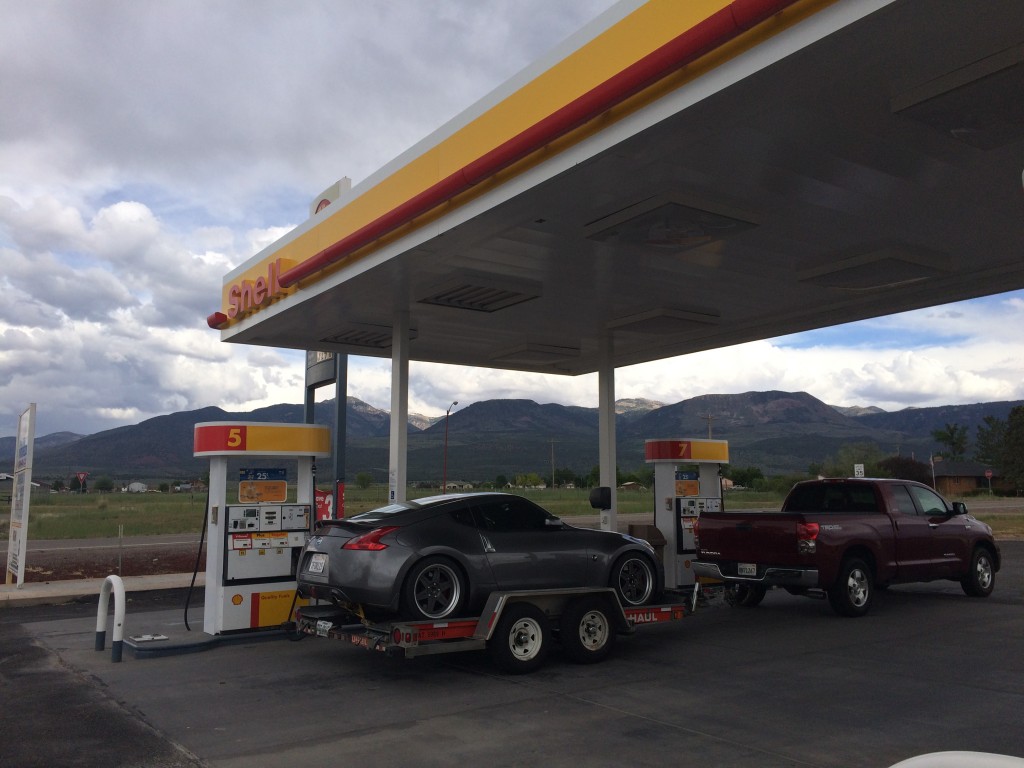 Lincoln is a long way from San Diego.  Reset the Trip B odometer in the driveway on my way out one morning.  And here it is stopped in my paddock spot the next afternoon: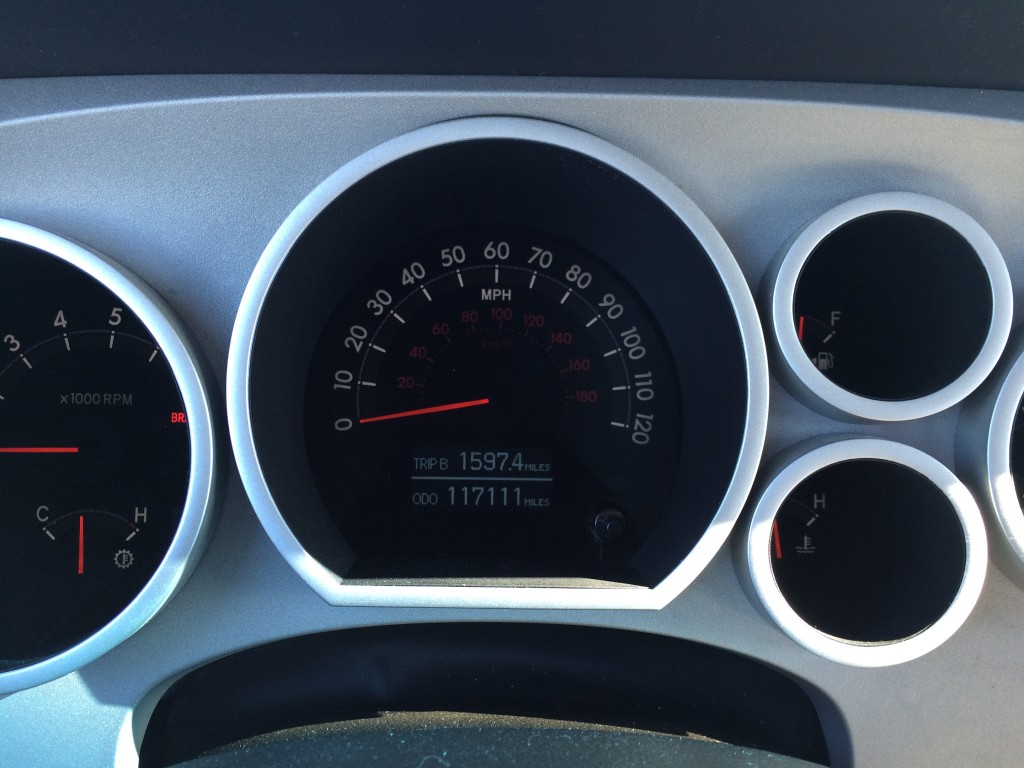 Towing an open trailer is a lot more serene an experience than the enclosed, with the Tundra.  Power and brakes are fine and stability is good in most cases, but the range is sooo much better with the open trailer.  Mileage is about 10 (+/- 2 depending on geography) where it averaged about 13.5 pulling the open trailer.  That means it was easy to go 250 miles between stops with the open, where you're looking for gas between 150-180 with the enclosed.  Next truck will have a much bigger tank!
The weekend started with the ProSolo.  First pair of runs Saturday morning were decent, but I failed to improve basically at all the whole event- whereas the rest of the class had no trouble doing so.  Was a little unnerved in that upon coming in from my third run smoke was billowing out from the front of the car.  Given all the work I'd just done with the headers, was worried something might be getting cooked underhood.  Turns out it was just the brakes bedding to the new front rotors but uggg, what a distraction.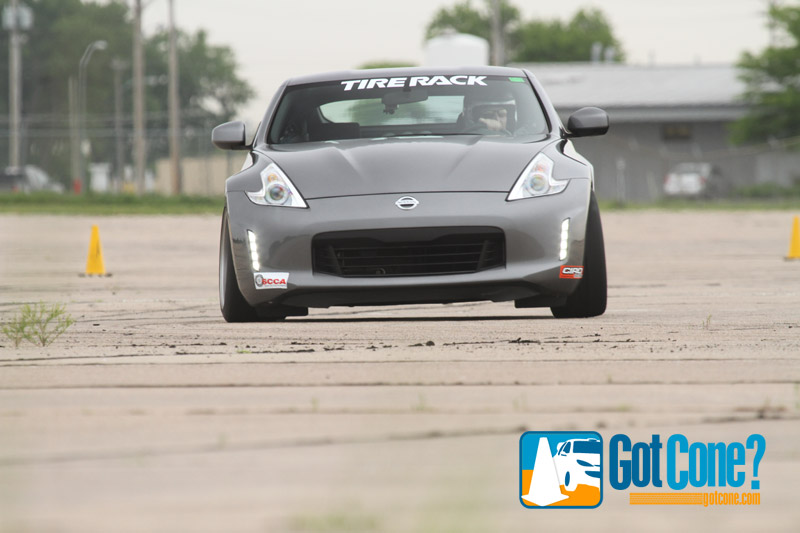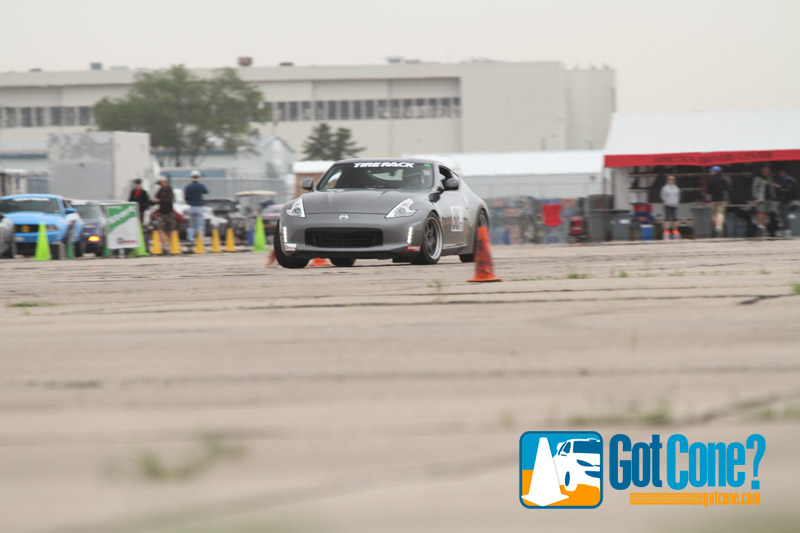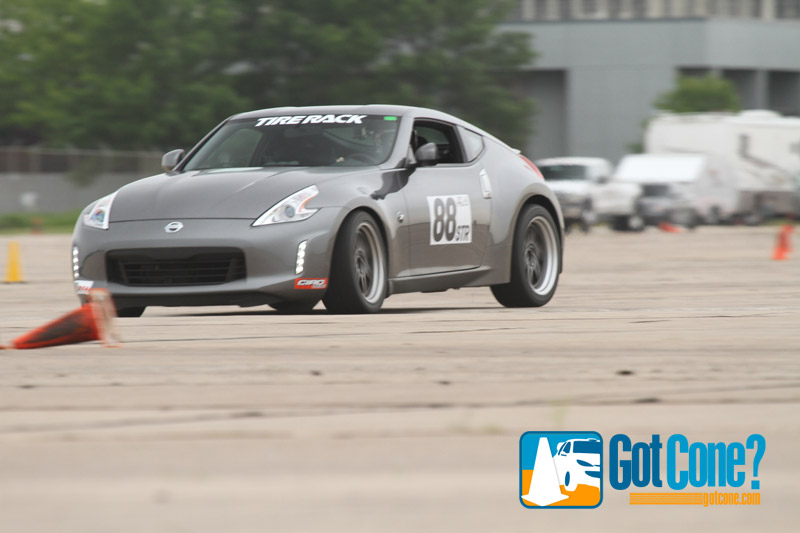 After reviewing some of the photos, am surprised how much steering input the car has into it in spots.   Have since upped the rear spring rate from 700 to 800 – but that wasn't until I got back.
An in-car from a left-side run Sunday morning.
Since El Toro, I'd moved from 245-40 to 255-40-18 RE71R Bridgestones.  Went down a click in front bump (from 6 to 5 of 13) up half a turn in front rebound (from 1.5 to 2 out of 2.5 turns).  Also up in rear bump and rebound (from 3 to 5 of 13 clicks on both).  Also went up from full soft to the middle setting on the rear bar.  Did the headers and front brake rotors mentioned earlier too.
Car felt great in the slaloms – best it's been so far, and really, the first time it'd ever felt good in a slalom since I'd owned it.  Mid-corner balance was better, but maybe still not quite there yet.
The Tour that followed wasn't really any better.  The first day was wet to drying, and I learned a little about the nannies the hard way.
The second day went a bit better, but still a full second off the pace.  There was one big mistake early on that cost a few tenths, but most of the rest of it felt about as fast as I could make the car go.
Hopefully the spring rate change will free the car up a bit more and help its overall speed.  It's never even hinted at inside wheelspin and only got a little bit loose once or twice.
Hopefully will get once local practice at El Toro before Nats, but might not, not sure yet.  Car is a lot of fun, and have the full OBD data acquisition hooked up now, will post some more on that later.