It's back!
Got the Camaro out of storage today.  The Z is pretty much "done" for now, so they traded places.  Mag wheels overdue for a polish, and it hadn't been run in a long time.  Fortunately it started right up and made the drive home just fine.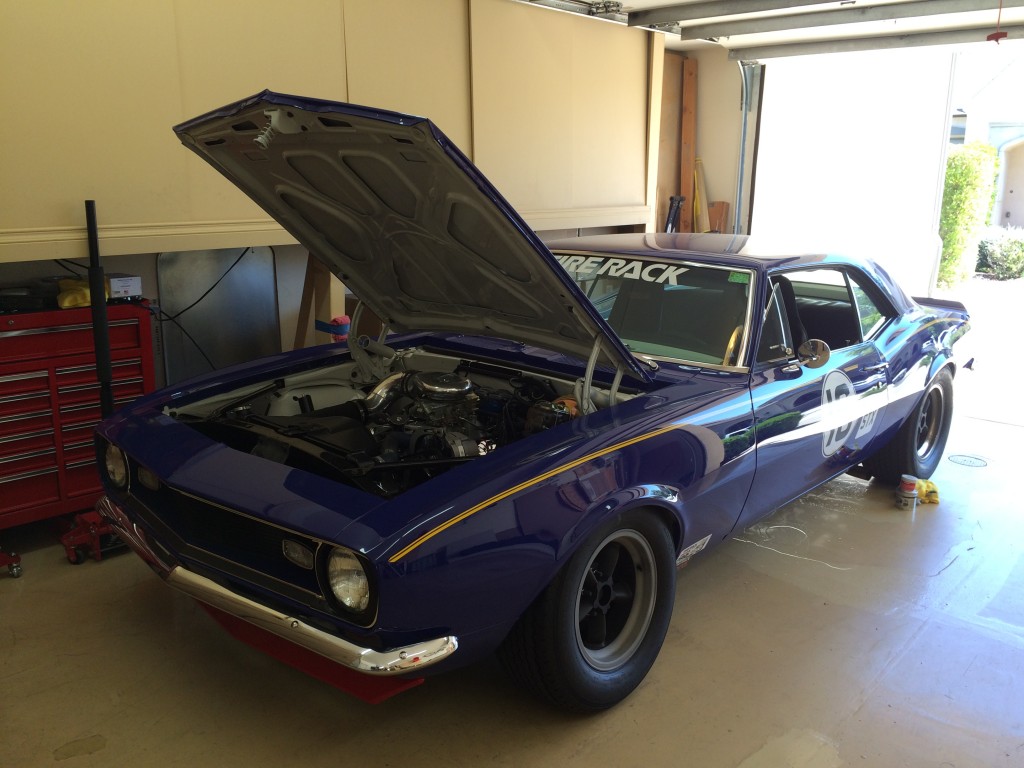 Not sure what's next but it's nice to have it back – distance makes the heart grow fonder and all that.  I'd gotten pretty burnt out working on it after 2013 – putting the Z together for STR was a refreshing break.
Lots of potential places to consider as targets for its next iteration.  STU, STP (for non-National competition), CAM (also non-National), ESP, SM, CP?  Make it even more like a Penske/Donohue close with a cage?  Maybe some non-SCCA stuff?
For now, just gonna get those wheels shiny again 🙂