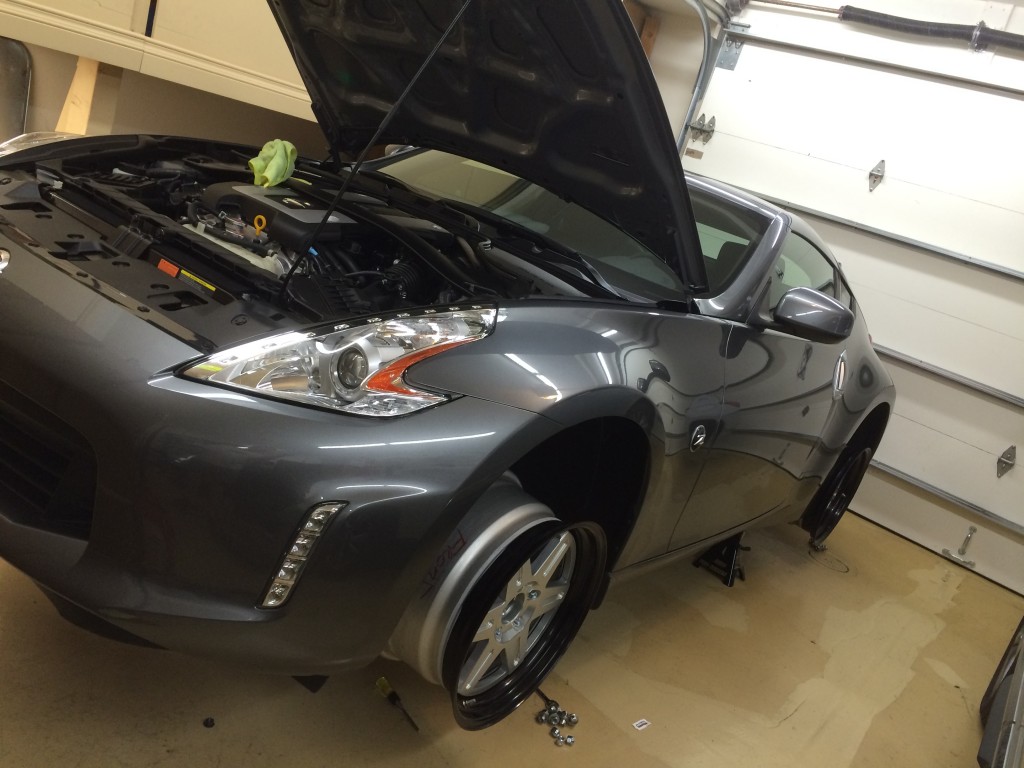 Sharp eyes will notice – that's not a Camaro.  With the car in the classing doldrums, needed something else to bide the time.
At the Farmington Pro in 2013 I saw a fellow named Mike running a 370Z in STR.  It looked like a fun time – a new car, decent power, running in a fast class with DEEEEEP competition.  It's a bit hamstrung by somewhat heavy weight for the class limit wheel and tire, but well, that sorta thing I'm used to.  Plus it's a Nissan, I did well in one of those years ago, and I like the support they've given to amateur racers – including the GT Academy program and what it's done for great guys like Bryan Heitkotter
Fast forward to July 2014 – Nationals approaching, nothing to run really.  What the heck?  Bought one thinking I'd run CS for a couple seasons, then move on to STR.
Did a practice then put it on a transporter to Nationals.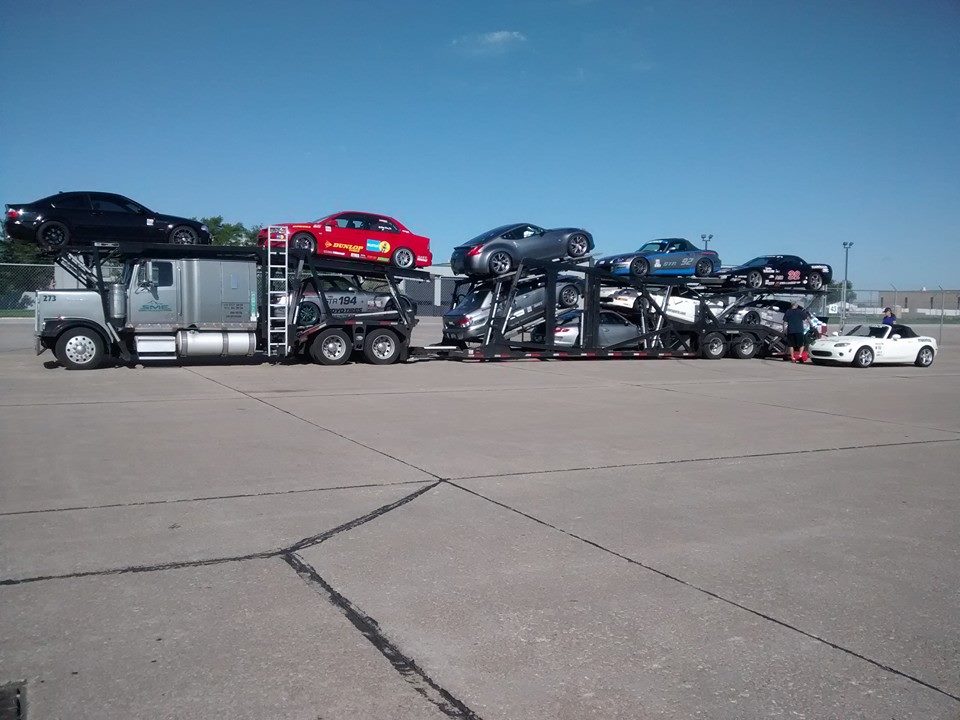 Did ok, 5th out of 50-something.
Then, the car got reclassed.  Two years in a row, hah.  It has to run against the C5 in BS now.  Some people think it can get it done against the C5.  I'm not one of them. 🙂
So, the STR plan got accelerated.  Part of the overall plan with this car was not spending mega-$, trying to stick to that.
Sharp eyes may notice those wheels in the first pic, are the Camaro's 18×9 Jongbloeds. 9″ is the maximum wheel width for STR.  These are the wrong bolt pattern and have way too much offset for use on the Z.  But – there are bolt-on spacers out there to adapt different bolt patterns.  In this case, the spacer bolts on to the Z's 5×114.3 (4.5″) hub, and presents a 5×4.75″ bolt pattern for the Camaro-pattern Jongbloeds.  Two birds with one stone.
Still researching/plotting the rest of it, just where things are now.  More to come later…
Camaro is tucked away safe and sound.  The SCCA is still trying to figure out what to do with modified ponycars on street tires.  Given its typical pace, should have plenty of time to get this thing dialed in.
Some images got wiped when the server went out, wanted something nice back on top-