Received some more pictures of the car today, out in the sun- color looks great!!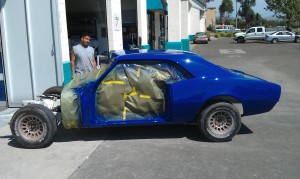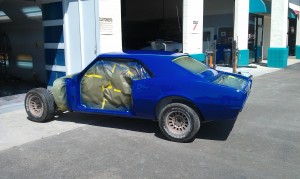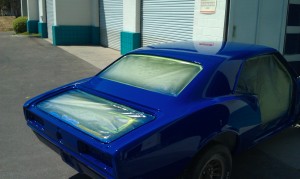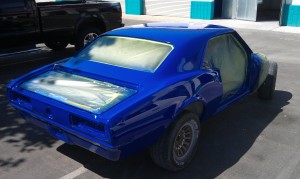 The past several weeks, the car has been undergoing the bulk of the hard work that goes into a good body/paint job.  Weeks of guide coats, sanding with increasingly fine grit sandpaper…Lining up body panels to ensure the gaps are even, lines straight.  Then, take it all apart again for prime and paint…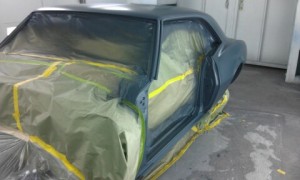 What do you guys think of my chosen color?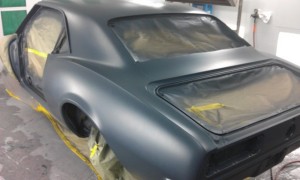 Looks pretty tough eh?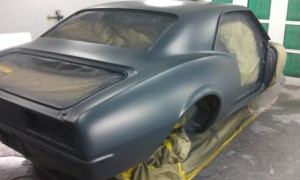 Ok ok, maybe "murdered out" isn't the way to go on this project.
The cars and trucks I've owned have been black (CRX), red (Integra), red (944), red (S2000), black (RX7), black (F150), black (Ram 3500), red (240sx),  black (another 240sx), black (Viper), red (Tundra) – heck even the Camaro was red when I bought it.  So the color choice should come as no surprise…;)
…
Right?
…
Nahhh…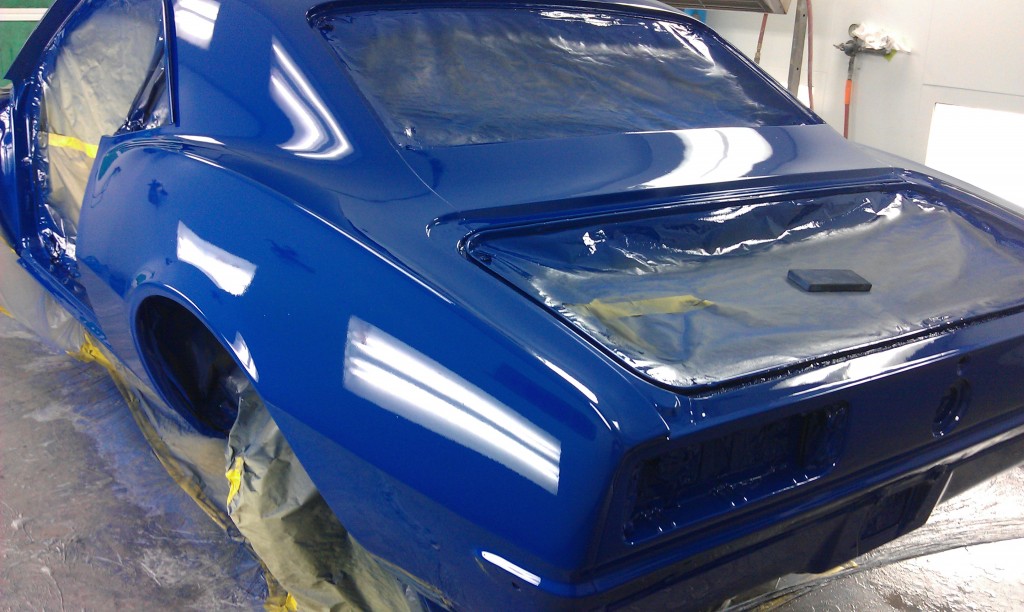 Duhhh, it's a Penske/Donohue Sunoco clone after all.  Here are some more: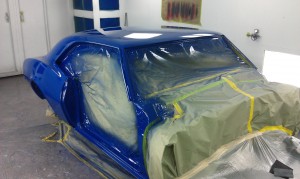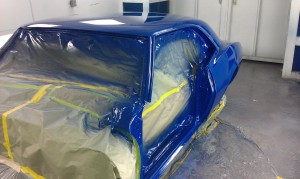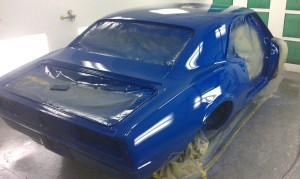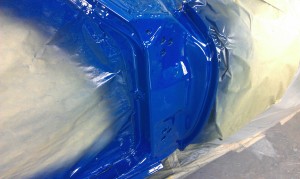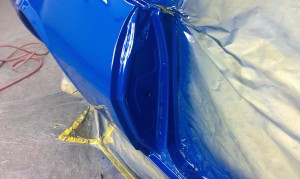 Always thought the first-gen Camaro's flow from the C pillar into the quarterpanel was one of the nicest ever executed.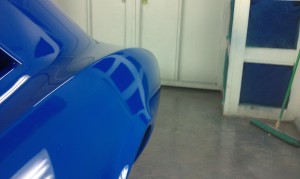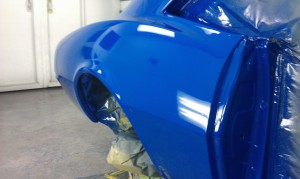 Looks a bit light here because of how bright it is in the booth.  Should be a bit darker in person.
Still need to paint the remaining parts, then there's a few weeks of assembly, wet sanding, and buffing.  With some luck I'll have it back by the end of the month.