Not a lot to do here, but it's done.  Upgraded to "how it shoulda left the factory" spec.
Driver's seat is a Recaro Pole Position.  The stock unit isn't terrible but lacks lateral support.  There are lots of good "race seats" out there offering even more lateral support than the Pole Position, but getting in and out of them sucks!  This one is shaped about like the Cobra Imola, a good compromise.
Stock shift knob swapped out for a Tomei Duracon.  And a little bit of GT-R with the red start button.  Seriously, who uses a white start button? 😉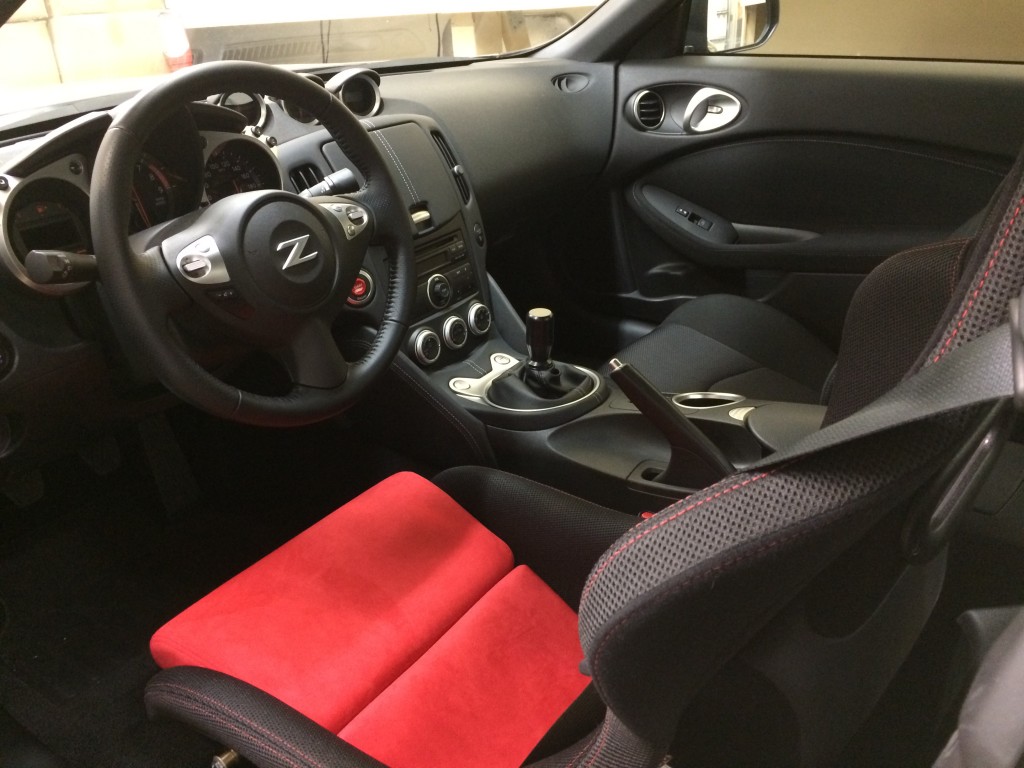 Here's the dynos from the Koni 3011 shocks I'm having built for the car.
This is my first set of Koni 30 series.  I've had a couple sets of Koni "yellows", and a few sets of their high-end 28-series, these are somewhere in the middle.  About 2x the cost of a set of custom revalved yellows, but about half the cost of the 28 series.
Their big downside compared to the 28's, is they aren't able to produce the nice sharp digressive "knee" at low speed.  Also, adjusting bump damping means unbolting one end of the shock, compressing, and rotating it - hardly something you can do when pressed for time.
Still, ProParts was able to produce some quality curves providing a really wide adjustment range centered around where I "think" I want things, in the 2-3in/sec velocity area we tend to operate in most.  The wide adjustment range of the 30 series is one of their strong suits.
It's kinda funny as I remember the 30 series were really popular when I started autocrossing in the early 2000's; they were all the rage on Honda-Tech.  You don't hear much about them these days but given their racing pedigree, the assortment of qualified builders/tuners, and their competitive price point, they are still a strong choice for those looking for a good street/track compromise shock.
Fronts.  The blue line is one of the standard valvings, the teal and purple is what I had ProParts do.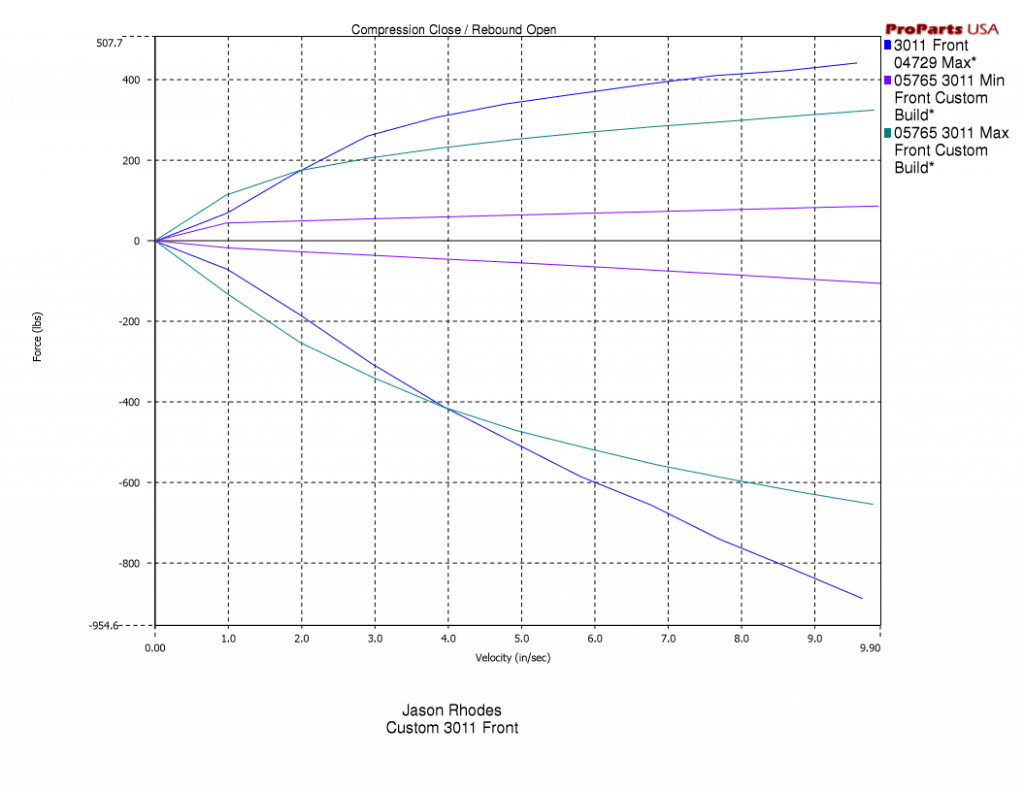 Rear.  I am paranoid this car won't want to put power down at all with the little 255's out back so I was adamant about having very soft "floors" to the adjustment range of rebound and especially bump.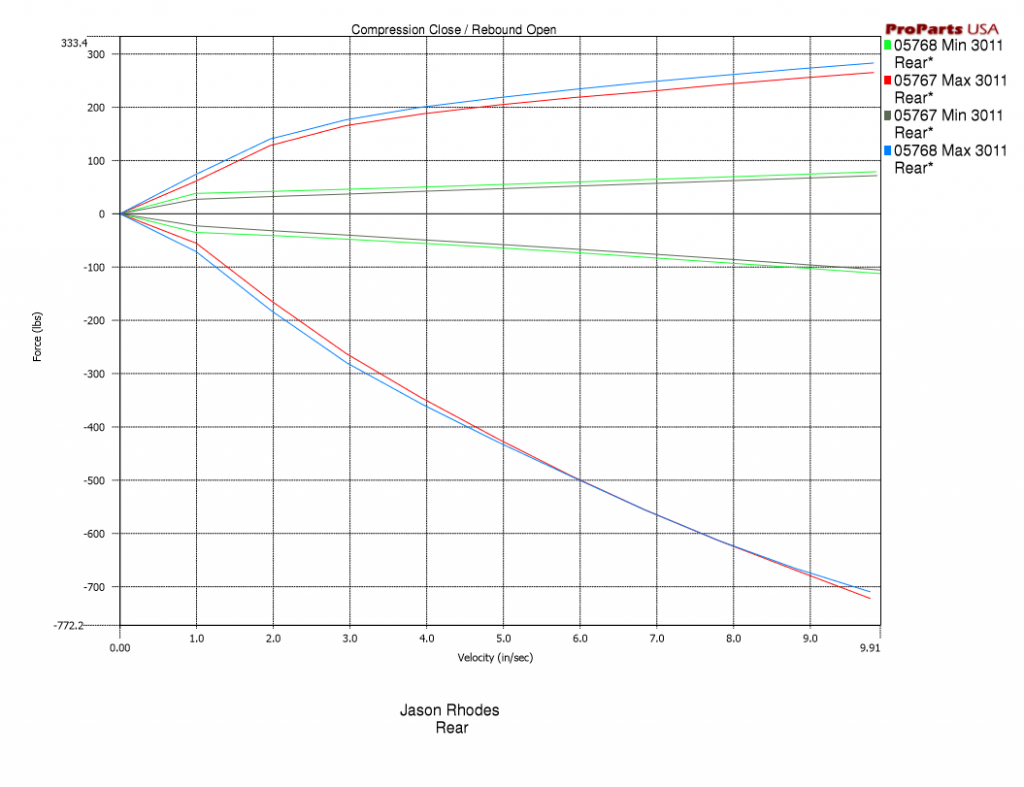 On the subject of shocks I have some thoughts I'll work on putting together in a "Page" on this site at some point.  I'm not really an expert in the field but there are some extremely common misconceptions surrounding the interaction of shocks with load transfer and visible suspension displacement that I may be able to dispel for my fellow amateur racers.
Rear end put back in, minus the suspension.  The gray powdercoat on the adjustable Hotchkis rear bar pretty much matches the darker gray used on most of these components.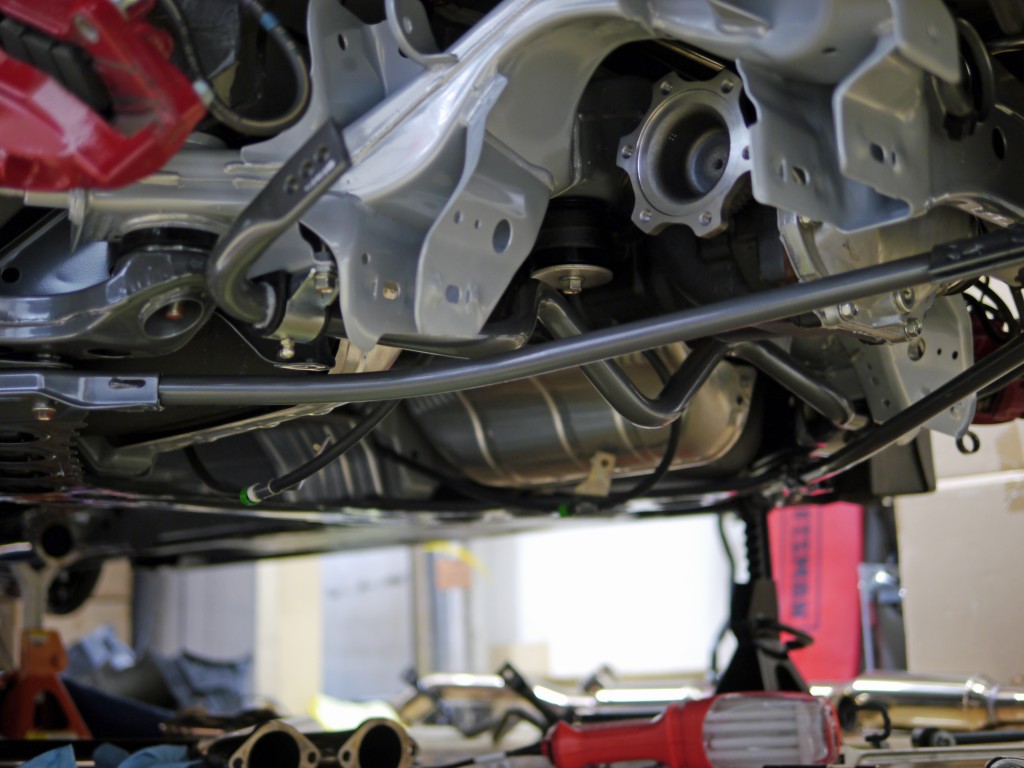 It's looking like the last few things needed for the initial STR build will be in next week, hope to have the car drivable again by next weekend.
This update will be pic heavy, short on words.  Here's some stuff in no particular order.
With the camber arms installed, left front at full bump (control arm in contact with frame) - no rubbing-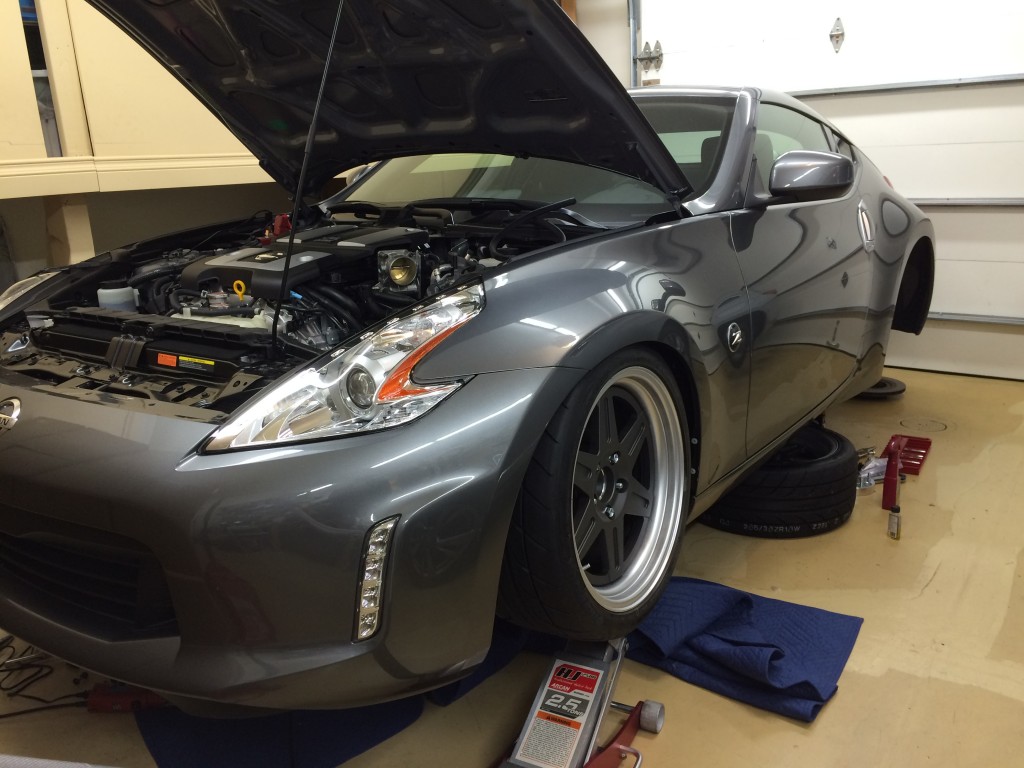 This is about 1.5" from the above, somewhere around where ride height will be.  These tires are narrower and about 1.5" smaller in diameter than stock so there's lots of room.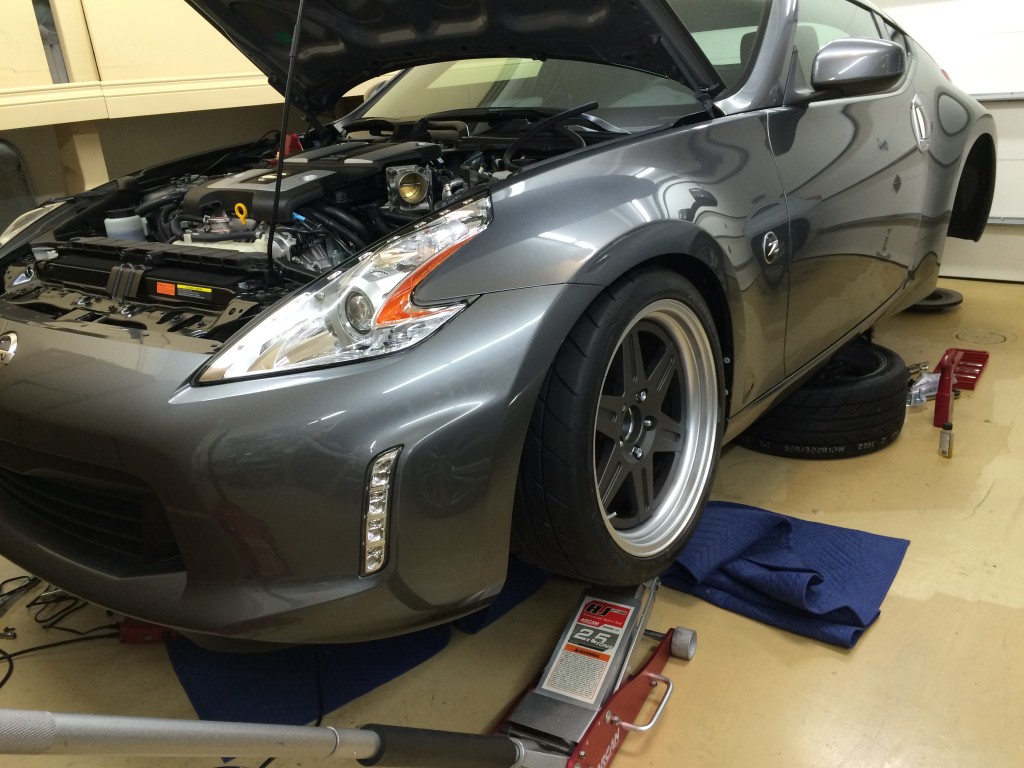 Here's a view at approximately ground level in respect to the car with the corner at full bump.  Very low!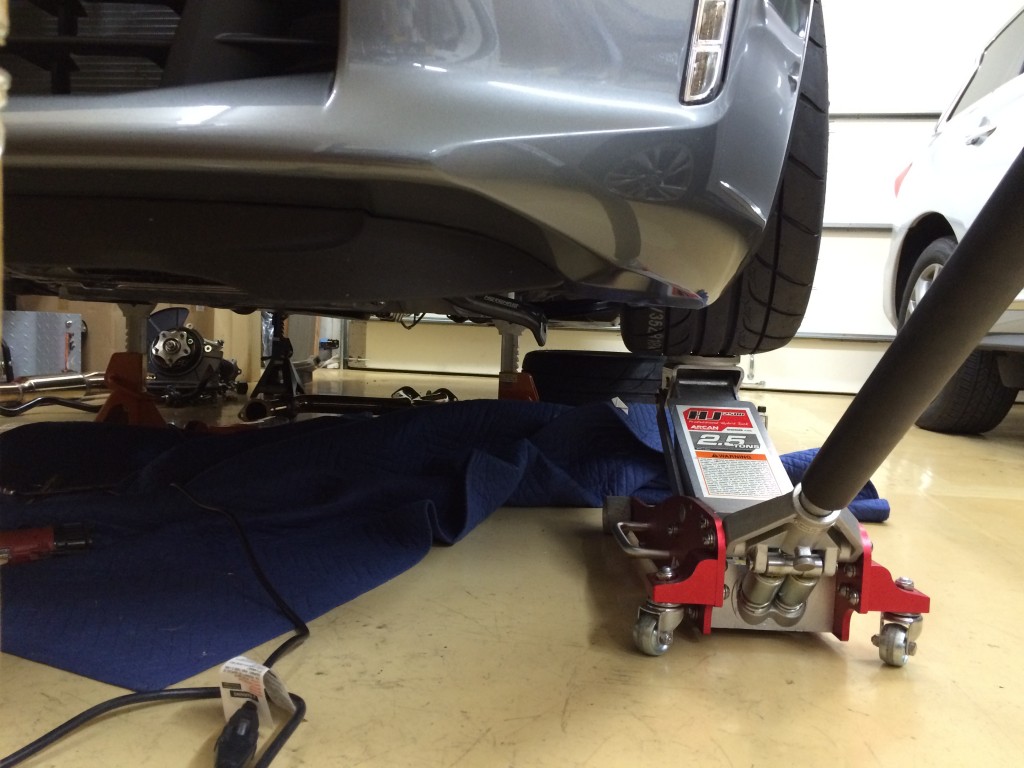 Parts returned from the powdercoater.  In contrast with the wild colors on the 240sx, went with some understated shades of gray here.   Better than the cheap-ish black paint they all had from the factory.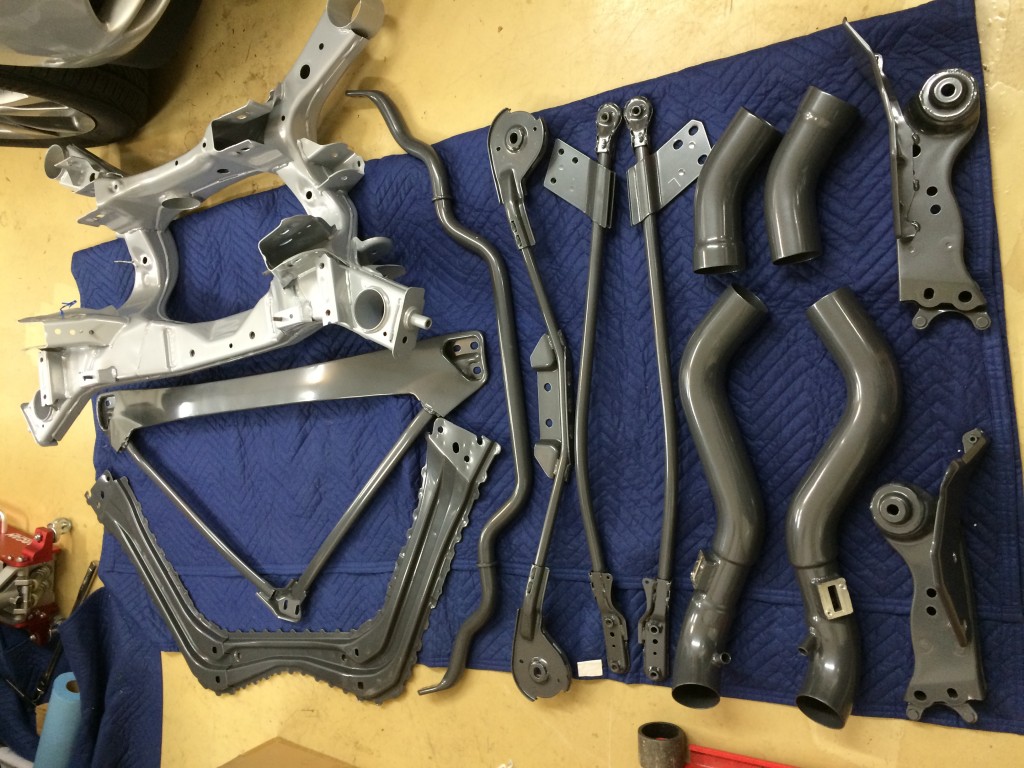 Here's the engine compartment coming back together, the steel gray powdercoated CAI and strut braces in view.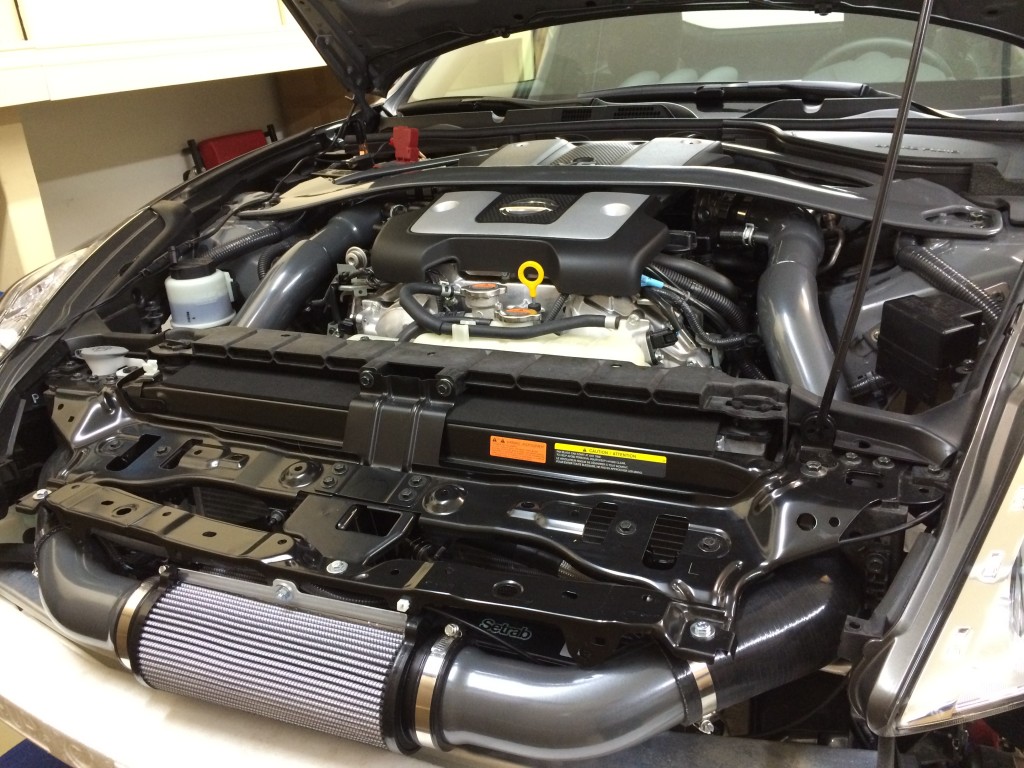 A shot of the 34-row oil cooler, which mounts to the driver side in front of the radiator.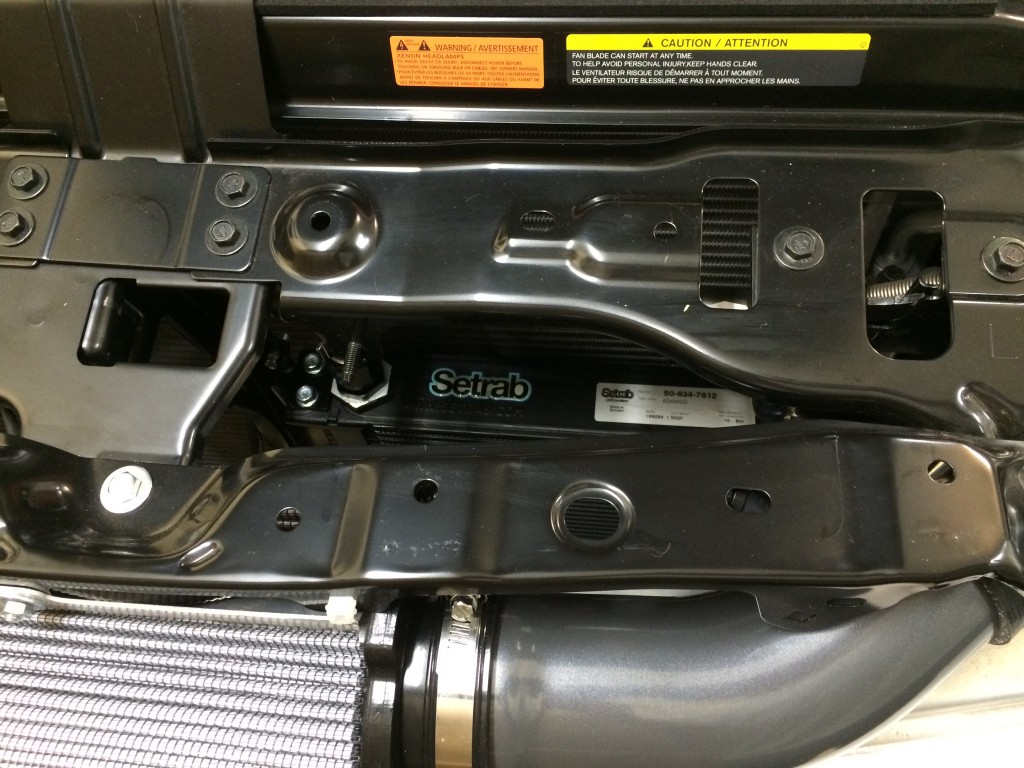 This picture shows the modification made to the Kinetix control arm to get it to produce some extra negative camber.  Need to remove about the thickness of the jam nut (10-11mm) to give enough adjustability to get camber where we want it (around -4, +/- 1 degree).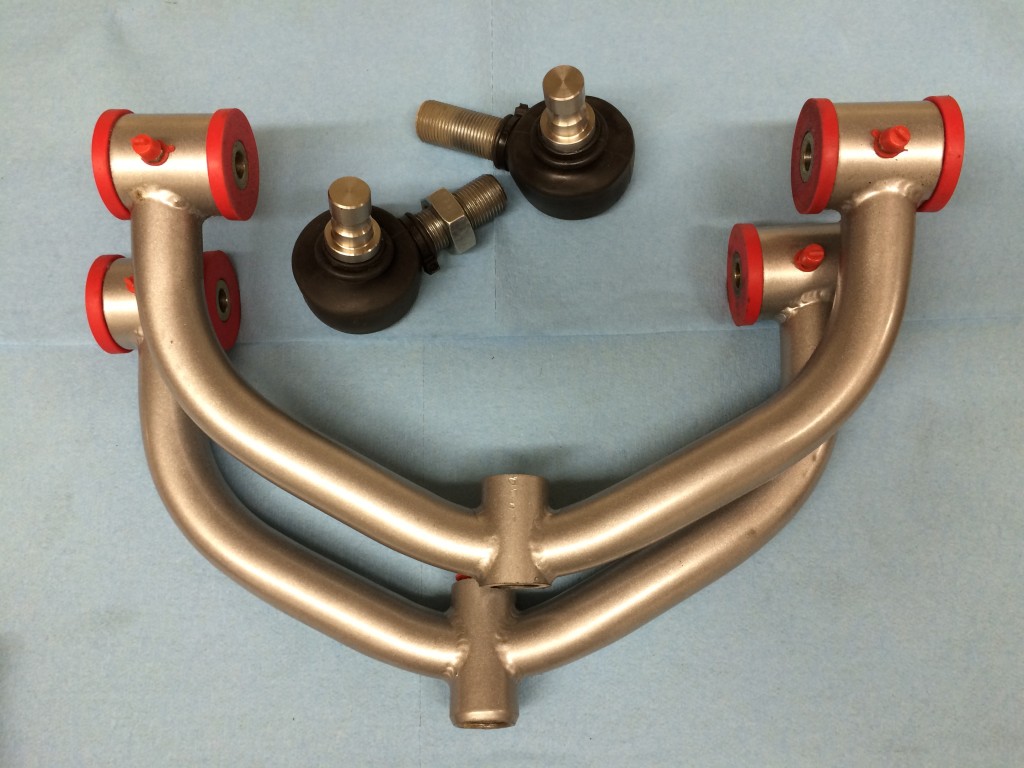 This last pic shows the Mocal sandwich adapter for the oil cooler.  The later 370z's have the oil/coolant cooler also shown here, and which takes up a bunch of room to make this part of the install really tight in every dimension.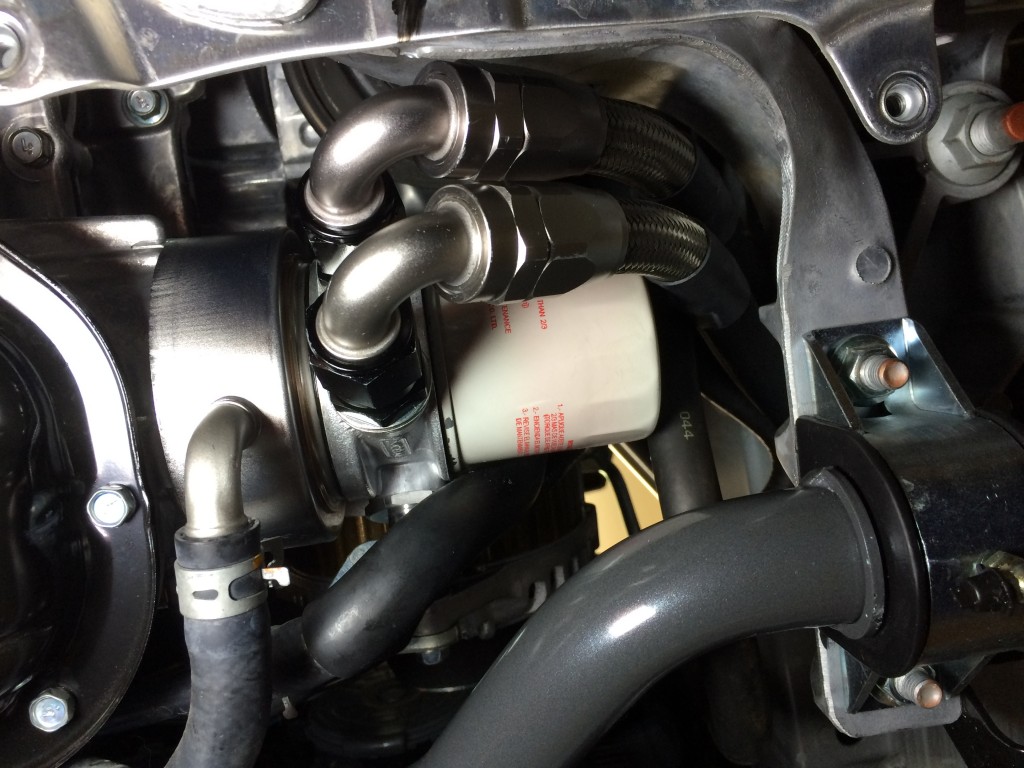 Goal is to make a local practice event in about 4 weeks, and the real season starts up about 4 weeks after that.  Still need to install springs/shocks and get things tuned, plus a few other odds and ends...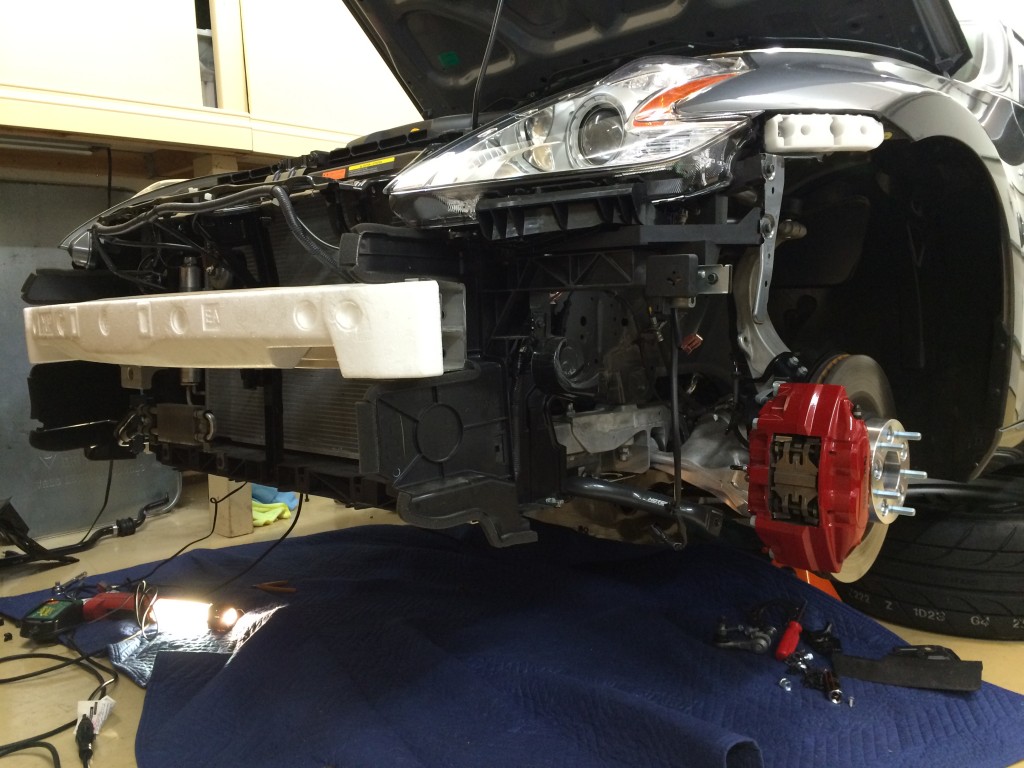 Seems Legit