Here's the dynos from the Koni 3011 shocks I'm having built for the car.
This is my first set of Koni 30 series.  I've had a couple sets of Koni "yellows", and a few sets of their high-end 28-series, these are somewhere in the middle.  About 2x the cost of a set of custom revalved yellows, but about half the cost of the 28 series.
Their big downside compared to the 28's, is they aren't able to produce the nice sharp digressive "knee" at low speed.  Also, adjusting bump damping means unbolting one end of the shock, compressing, and rotating it – hardly something you can do when pressed for time.
Still, ProParts was able to produce some quality curves providing a really wide adjustment range centered around where I "think" I want things, in the 2-3in/sec velocity area we tend to operate in most.  The wide adjustment range of the 30 series is one of their strong suits.
It's kinda funny as I remember the 30 series were really popular when I started autocrossing in the early 2000's; they were all the rage on Honda-Tech.  You don't hear much about them these days but given their racing pedigree, the assortment of qualified builders/tuners, and their competitive price point, they are still a strong choice for those looking for a good street/track compromise shock.
Fronts.  The blue line is one of the standard valvings, the teal and purple is what I had ProParts do.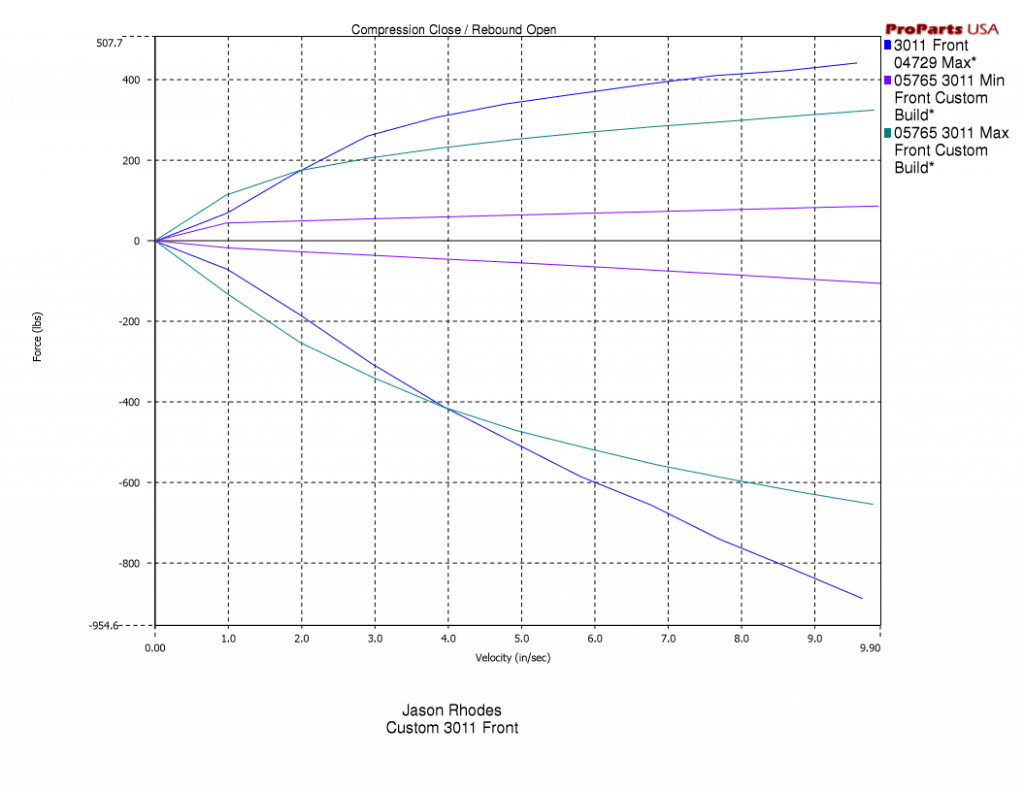 Rear.  I am paranoid this car won't want to put power down at all with the little 255's out back so I was adamant about having very soft "floors" to the adjustment range of rebound and especially bump.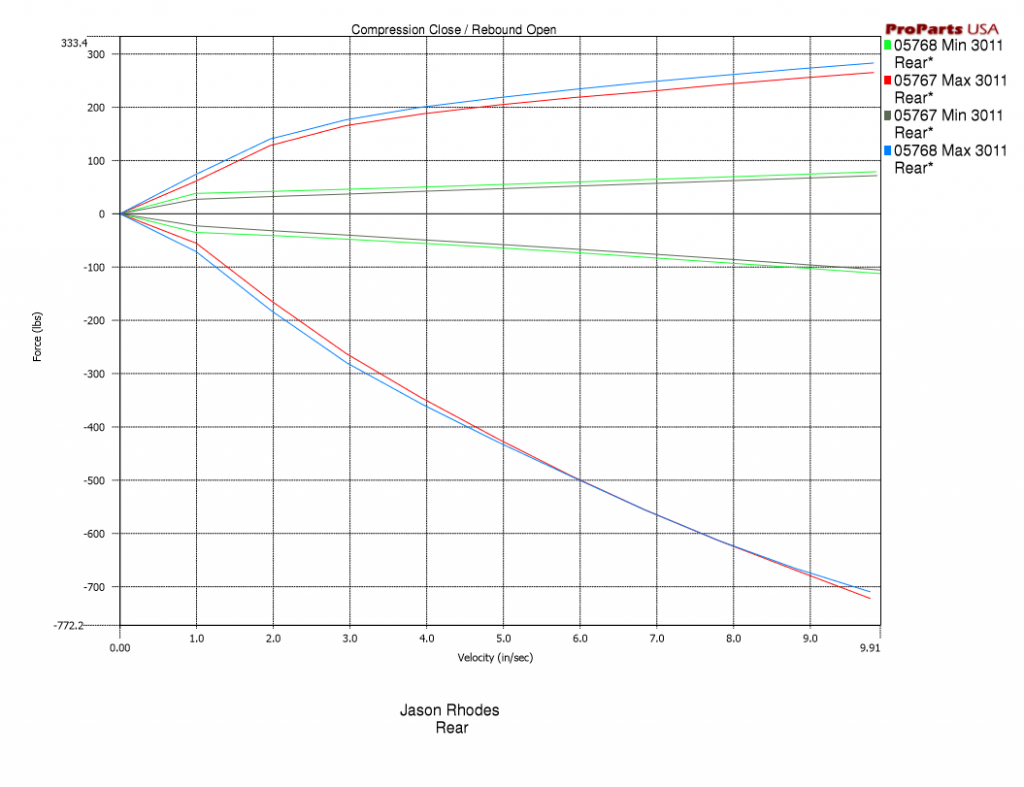 On the subject of shocks I have some thoughts I'll work on putting together in a "Page" on this site at some point.  I'm not really an expert in the field but there are some extremely common misconceptions surrounding the interaction of shocks with load transfer and visible suspension displacement that I may be able to dispel for my fellow amateur racers.