Car should be coming home tomorrow, took a last trip to check things out today.  Pat and team have done a really great job, in a really reasonable amount of time.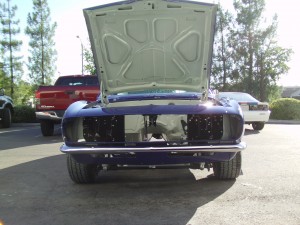 Great quality on the work.  Paint looks fantastic, and the body lines are straight, with the gaps nice and consistent.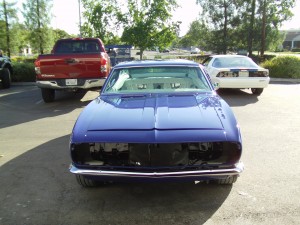 Fancy door handles installed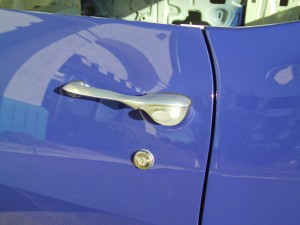 Engine bay minus the engine…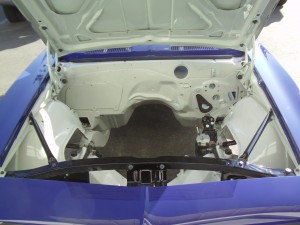 Still need to put on the spoilers – rear is going on tomorrow, front will go on later.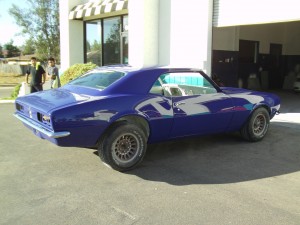 Checked on the car today, really getting close now, confident I'll have it back on my hands to start putting things together over labor day weekend next week.
Fellow came by to install the new windshield and rear glass.  This way the paint could be touched up easily if anything went wrong at install, fortunately it all went great.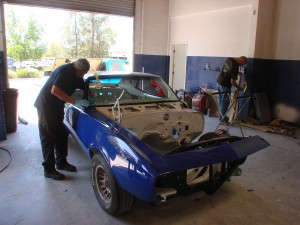 Here's a view into the engine bay, with the front end of the car about 2/3 assembled.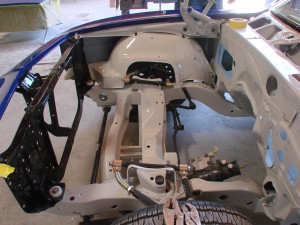 Rear glass and window trim installed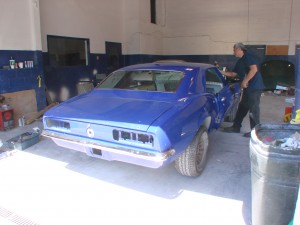 View down the side, begging to see how things will look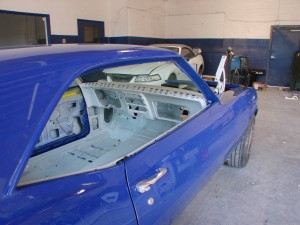 Been a long time since an update.  Pat lost one of his key employees while expanding his shop, so he hasn't been progressing as quickly as he'd like.  Plus this phase had a lot of grueling work – fixing all the tiny imperfections in every body panel.
A couple weeks ago the ancillary panels got painted (these are all cell phone pics, sorry for the quality)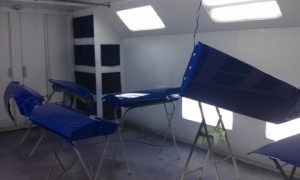 Fenders looking good-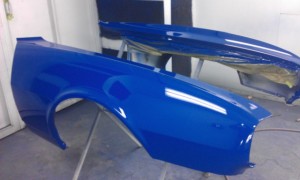 Lots of wet sanding and buffing on all these parts.  This week they started on hanging some panels.  The fenders hadn't been on the car since I took it apart, almost a year ago.  They're starting to get re-acquainted…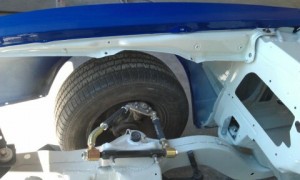 The hood was one of the more time consuming parts.  It's a huge piece, and Pat wanted to be sure it was perfect.  The underside got painted first, in the same gray used elsewhere.  Any leaks or splatter will be immediately obvious in this car!!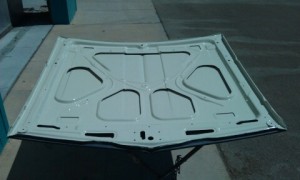 Could be as little as another week or two until it's done and back in the garage.