Little more fab – leaf spring shackles
John made some more progress last week on the car.  I'm actually very excited about the most recent thing completed – he was able to bring to life in steel, a part I'd only been able to visualize.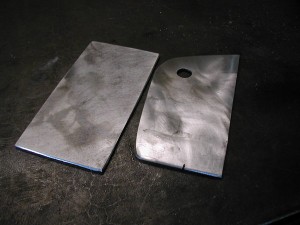 What part?  Well, let's just say this car will have the most kick-butt leaf spring shackles ever.  🙂
I don't quite yet want to show the part, I'd like to wait until the car's had its underside cleaned and painted so it's all uniform.  This is something of a hint though: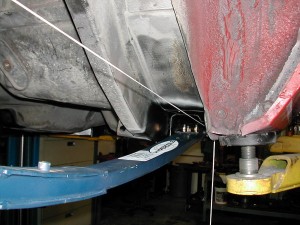 For the next couple weeks John's been pulled into some other projects to the car's on his back burner for a bit.