Successful track weekend in the Viper
Gearing up for the 2019 One Lap of America, completed a test weekend at Buttonwillow. First time on track with the Viper, first time back on track in 14 years. The Viper is quite a bit different from its previous autocross trim with the full factory ACR aero package, uprated springs, and a little extra power.
Biggest change is away from Hoosiers and to the 300 treadwear Michelin Pilot Sport 4S. Given how the 2019 One Lap is up north and early in the year, it's likely to be cold and wet, so these should work well as a compromise. Not as fast as a storming 200TW autox tire in the dry, or as good as the Continental in the deep water, but good to great in a mix of conditions. They wore very little after a ton of hard laps, so should be able to make it through the week ok.
The sucky part is they're only available in Viper widths at 20″ diameter, so had to get some new wheels. Went with a 2-piece forged set from BC Forged NA, who, when they heard about One Lap, made me a great deal.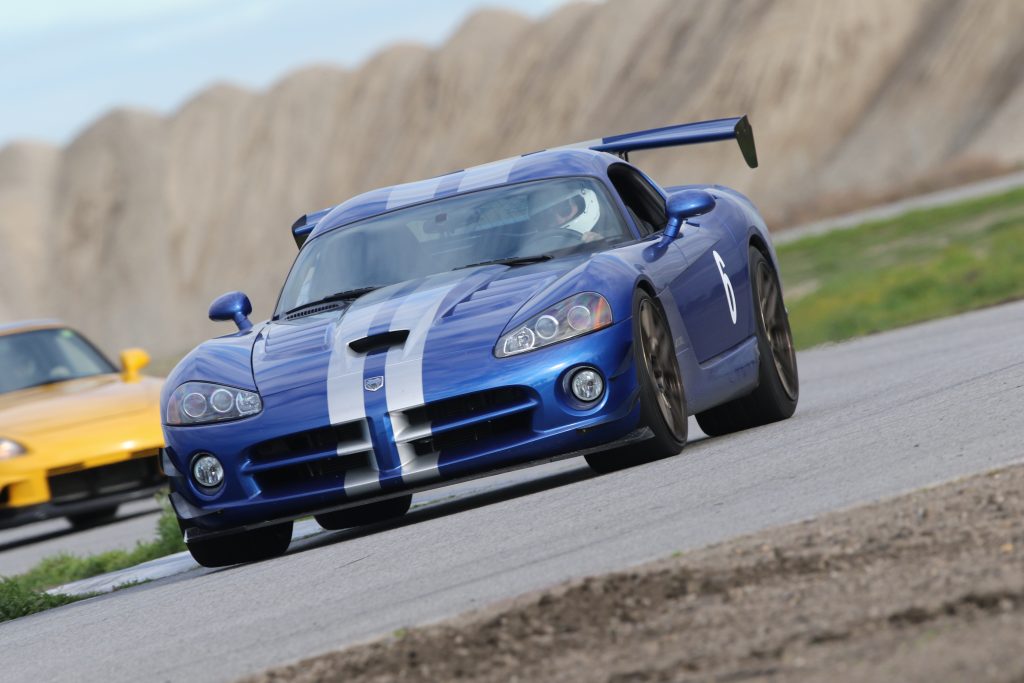 2008 Dodge Viper ACR conversion with ACRX canards on 325/25-20 and 345/30-20 Michelin Pilot Sport 4s on 20×12 and 20×13 BC Forged HCA167S.