First idle
Last night I couldn't really let the car run since it was so late.
Had a few minutes tonight, was able to get the distributor clocked to a more idle-friendly position and re-fire.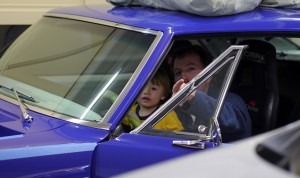 With my little helper, was able to get the car idling halfway decent, and later took a video of it running
Will have to wait to the weekend to get base timing set.  So far it looks good, no leaks!
Bringing a little CP to STX 🙂