Some underhood shots
Have made some progress in the powerplant department.  Cooling system pretty much fully installed – radiator, hoses, water pump, thermostat.  Throttle, brake, and clutch linkages all in place.  Still have some work to do with fuel lines, brake lines, PCV stuff, and all the electrical and ignition.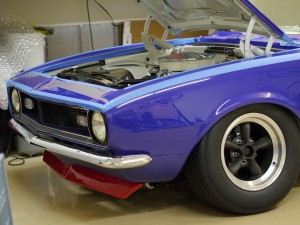 Decided to procure an OE-style air cleaner, just to have something to start with.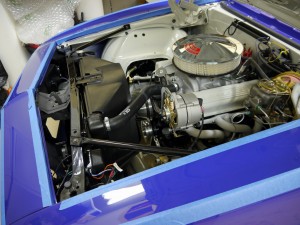 Changed lens between shots here.  I really enjoyed seeing all the nice photos other people had taken of their cars in the various stages of construction, trying to repay my debt to the car-builder society with my high-res photos in this blog.
Main purpose of this camera is video actually, should have some better-than-GoPro stuff to share, once there is movement and audio to capture.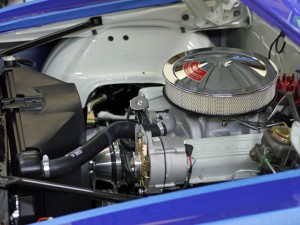 One benefit of running the OE air cleaner, is with the addition of a simple decal, you're providing a pro-active answer for the dozens of inevitable "What kinda motor you got in there, how much horsepower does it make?" queries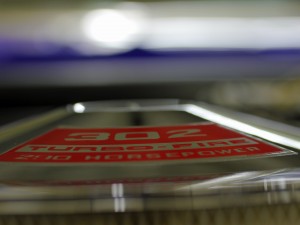 It's a stock 302 making 290, of course!  😉